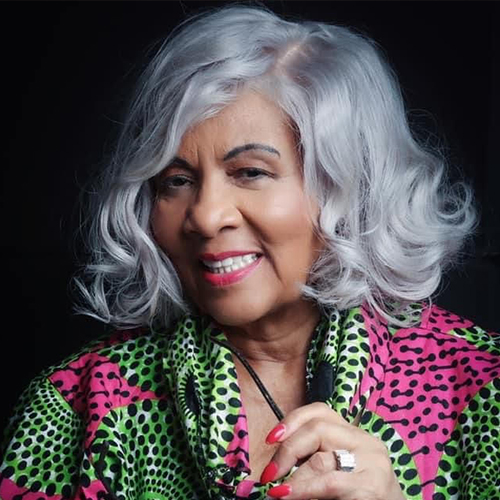 Reverend Worthy, a native of the great state of Virginia, is an ordained minister to preach the word of God and all His Ordinances. During the 83rd session of the Delaware Annual Conference (April 2006), she was ordained and Elder by the hand of Bishop Richard F. Norris, the then Presiding Prelate 1st Episcopal District.
Reverend Worthy developed a love for the Lord during childhood; this simplified accepting the "call" into ministry. She matriculated at Philadelphia College of the Bible, Langhorne, Pa., New Life Bible Institute, and Philadelphia, Pa. She completed (with honors) all study requirements at the Delaware Conference Ministerial Institute. She received a BA in Biblical Studies, from Grace Bible College, Carey, N.C. She has received a BS degree from Slidell Seminary, Slidell, L.A, and soon Masters Missio Seminary, Philadelphia, Pa.
She is the past New Testament Instructor at the Hand of God Ministries, Browns Mills, N. J., under the direction of the Dean and Pastor, the late Bishop Marvin Anderson. Rev. Worthy has preached, presented, and facilitated workshops and seminars in various parts of New Jersey, Connecticut, Virginia, South Carolina, Ohio, Pennsylvania, New York, and Delaware.
Reverend Worthy served and serves on various ministries throughout the 1st Episcopal district of the African Methodist Episcopal Church. Reverend Worthy is the Assistant to the pastor (The Reverend Karen L. Washington) at New Elizabeth AME Church, Newark, De.
She is active in the community where she resides, currently serving on Board of Directors of the Boothhurst Maintenance Corporation, New Castle, Delaware. Presently she serves as a Commissioner on the Planning Board for the city of New Castle, serving a fourth Mayoral/City Council term.
Reverend Worthy's husband (Rev. Richard H. Worthy) is the retired Presiding Elder of the Wilmington District of the Delaware Annual Conference, of the African Methodist Episcopal Church. They celebrated twenty-nine years of marriage July 31, 2022. They have seven children, 30+ grandchildren, and 17+ great-grand children between the two of them.
Reverend Worthy was employed by the National Railroad Passenger Corporation (Amtrak). On July 31, 2013 she retired from active employment after 40 years of dedicated service.
Her favorite Bible chapter is Isaiah 40. Her favorite Bible verse Psalms 46:1
Her favorite quotation
"I LOVE HIM (GOD) WITH EVERY BREATH I TAKE"