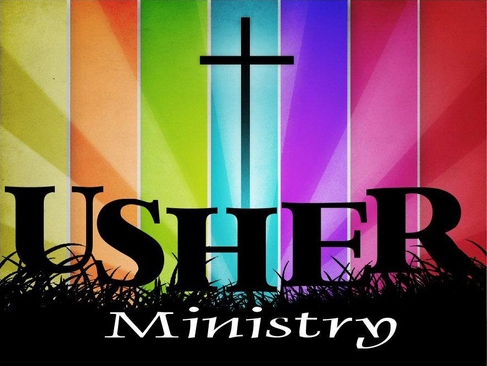 "For a day in thy courts is better than a thousand. I had rather be a doorkeeper in the house of my God, than to dwell in the tents of wickedness." Psalms 84:10
The vision of the Usher Board Ministry is to be the first point of contact that ushers people into the presence of God and extends the love of Christ to all members and guests. Ushers are forerunners; they prepare the Church for the guests by being the first to arrive at the Church; they receive the order of the day from the Pastor; they see that the Church is in proper condition to receive the guests; they see that hymnals, fans, church literature, collection envelopes, and any other items that are to be distributed to the congregation are in their proper places. The Usher Board aims to maintain an atmosphere of reverence and order before, during and following worship services. We are a team of ordinary individuals working together as "doorkeepers in the House of God." A person desiring to join the Usher Board Ministry must be a member in good standing of the Church and be physically able to stand for at least two hours. If you are interested in joining the Usher Board,
Contact: Crystal Lewis or Michael Evans.