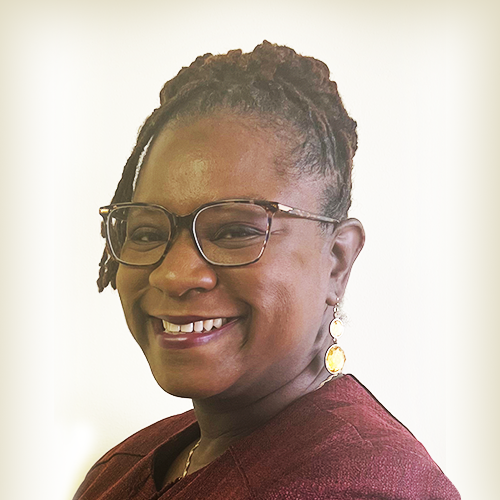 Rev. Tamika S. Cobb is a native of Stamford, Connecticut and the proud aunt of 10 nieces and nephews, along with, 4 great nephews and a niece. Rev. Cobb is a graduate of the University of Delaware where, she earned a Bachelor of Arts in Psychology. She completed a dual degree program in which she earned her Master in Divinity from Palmer Theological Seminary and her Master of Social Work from Widener University. Upon graduation, Rev. Cobb wrote a thesis entitled, "Applying Key Social Work Skills to Promote Multiculturalism in the A.M.E. Church." Respecting our cultural differences by living in the Spirit of Christ is the call of the Church universal.
Rev. Cobb received her license to preach in April 2007 in the African Methodist Episcopal Church. In 2011, she received the Order of Itinerant Deacon. She received the Order of Itinerant Elder in 2013. Rev. Cobb had the honor of serving as pastor at Mt. Plymouth A.M.E. Church from 2014 – 2019. Rev. Cobb has over ten years of professional experience in psychotherapy as well as nonprofit management.
In March 2019, Rev. Cobb joined the ministerial staff of New Elizabeth A.M.E. Church under the esteemed leadership of Rev. Karen L. Washington. She has served in other capacities of ministry such as the Young People's and Children's Division of the Women's Missionary Society, the Young Adult Network, the Delaware Annual Conference Women In Ministry, and the Delaware Annual Conference Ministerial Institute.
Rev. Cobb is committed to spreading the gospel of Jesus Christ while advocating justice among those shackled by heavy burdens. One of her favorite scriptures is Isaiah 61:1 (NKJV) which reads,
The Spirit of the Lord God is upon Me, because the Lord has anointed Me To preach good tidings to the poor; He has sent Me to heal the brokenhearted, To proclaim liberty to the captives, and the opening of the prison to those Who are bound…